Secured by design
Why do you need it and what does it mean? Regrettably statistics show that when it comes to burglaries here in the UK, front doors are unfortunately the main source of access. Therefore, they need to be made as secure as possible. A Secured by Design upgrade meets their national standard for safer homes. It's not only Police-approved – it's recognised by many insurance companies, so what do you get for this standard?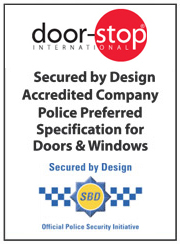 Secured by Design locks, that must comply with BS3261 or PAS 3621: 2011. The option to upgrade to laminated glass and spy-holes which must comply with DHF TS 002 : 2009 and security chains which comply with DHF TS 003: 2012 Door.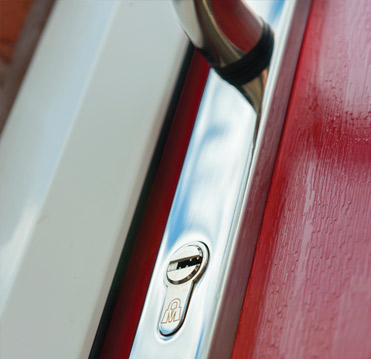 Fully tested
As part of our Secured by Design accreditation, all our doors are fully tested to PAS 24. To achieve this standard, our composite doors undergo severe brute force attacks, they try the security of your door with crow bars, sledge hammers, credit cards and other tools of destruction. Then they swing a 30 kg ball into the door in nine different places to check it will stand up to shoulder barge. The doors have to withstand 30 minutes of severe attack and that includes the cylinders which are also targeted.