Doors that save you money
A thermally efficient door is essential to your home, as this is one of the most common areas for heat loss. With our doors we try to ensure that your new composite door is as efficient as possible starting with the foam core added to this the option to include a thermal glass upgrade. This deflects cold air better than the standard where argon gas is used between the glass panes and warm edge spacer bars to seal the units. The thermal glass upgrade is available on the vast majority of our glass designs.
We are committed to Eco efficiency and with every door we sell we provide a copy of the appropriate BFRC energy certificate as proof of your doors thermal efficiency.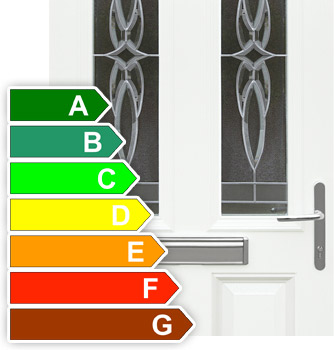 Low carbon footprint
Green credentials are best displayed by the durability of the product – if it lasts for thirty plus years without the need for replacement or constant redecoration that has to save a lot of trees and atmospheric pollution. Our composite door will stand the test of time without deteriorating in quality or appearance and are manufactured as far as possible with inert materials. An example of this is the foam core used to construct the door which is 100% CFC free.
By removing the need to replace existing doors with new timber or similar materials significantly reduces the possibility of an increase in the Global carbon footprint.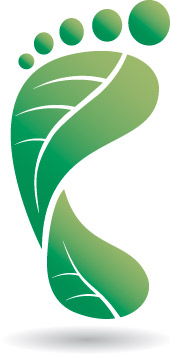 Door lifecycle
How long can you expect your new composite door to last? Because our doors have a through coloured 2mm GRP outer skin they require minimum maintenance, no regular repainting/varnishing etc. They will not warp or twist and more importantly they will not decay or rot and therefore we can guarantee a life of 30+ years, 30 years represents a lot of carbon footprint that is not required to produce a replacement door.